This is a great general purpose halter. Made using 5/16" CBKnot diamond braid polypropylene (Multi-Filament Polypropylene - MFP) rope. Great colors available.
Trying to match this product with other rope products? Try to match with other products using rope with a MFP cover or a double braid with a MFP cover and Polyester core. Great rope choice for those looking for great value at a lower price.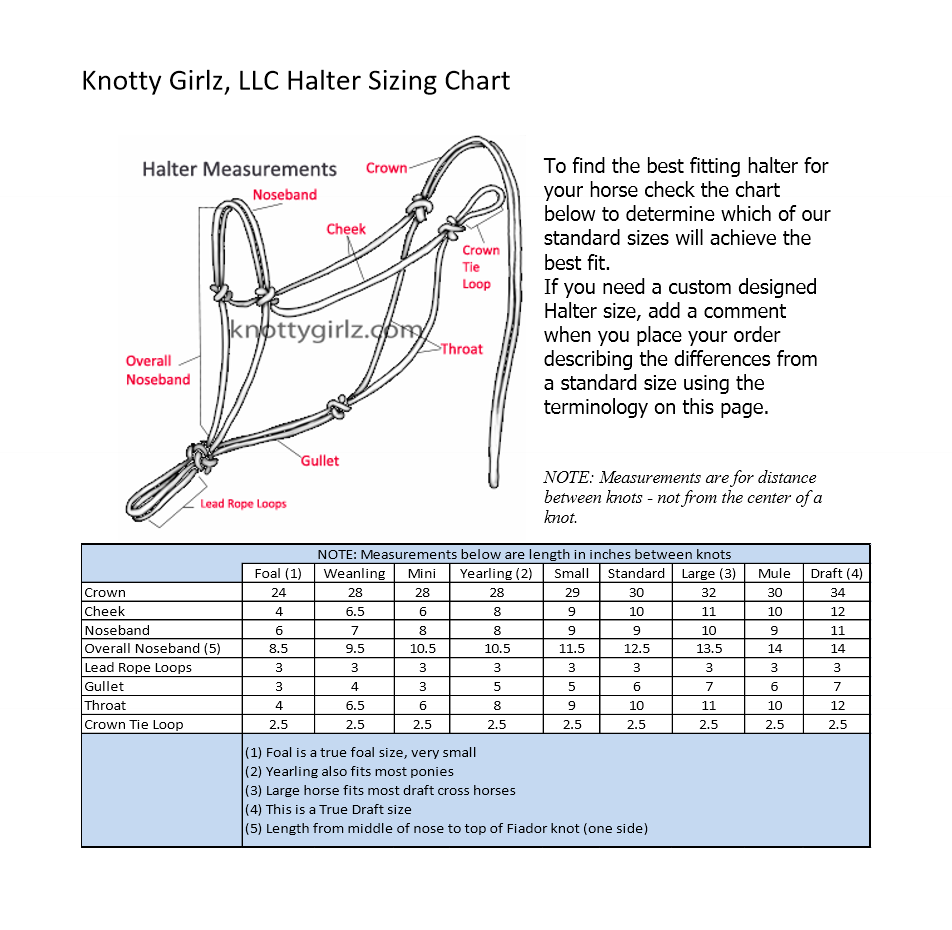 Replacement for KG-2244 - 2 Knot 24 Carrier Halter Cord 5/16" Halter - Also referred to as the KG Rancher's Halter.