Made from a premium stiff ¼" premium polyester halter cord, 4 knot halters are great for adding additional pressure to the horse's nose, teaching the horse to yield to pressure. With little stretch and a polyester fiber cover that resists UV and abrasion, this halter has a long life.
To ensure your lead ropes, reins, and other rope products will match this stiff polyester halter, match it with other products manufactured using polyester cover fibers.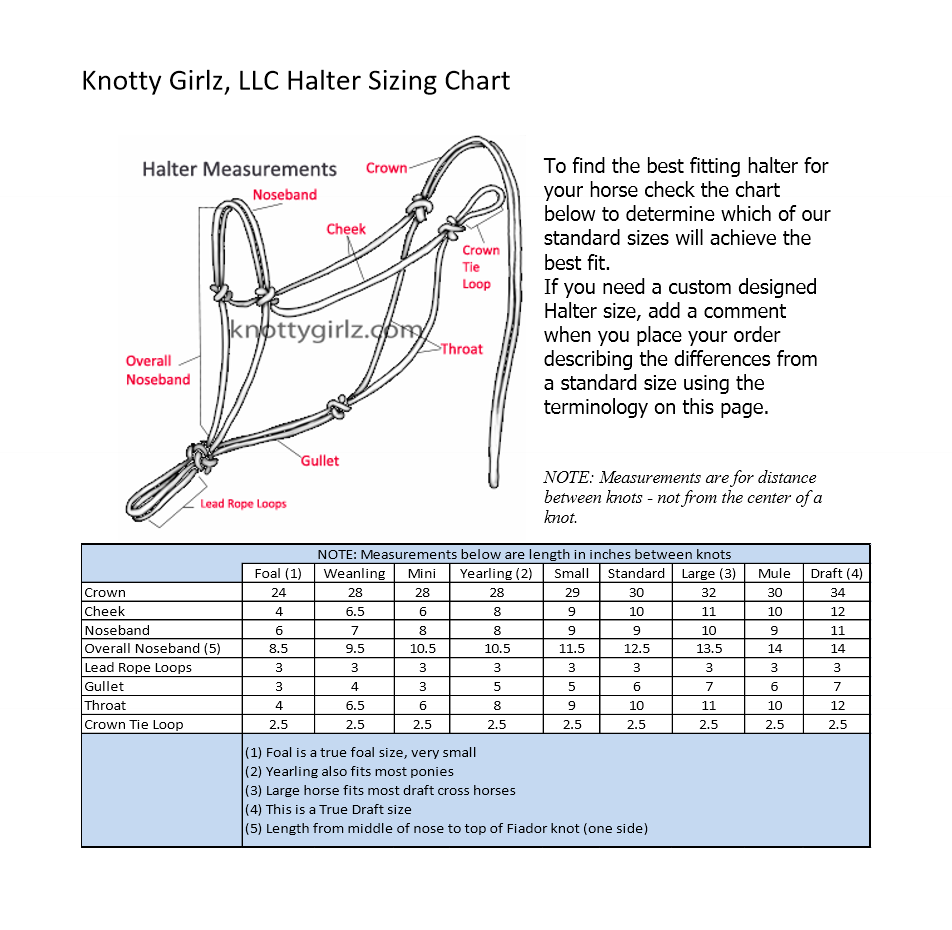 Don't know which size to choose? Take a look at our halter size chart.