When many of us think of horse jumping we think of the traditional jumpers who are all about the go go go, get over the jump and don't fall off, however there are many different kinds of jumping, one of which being hunters.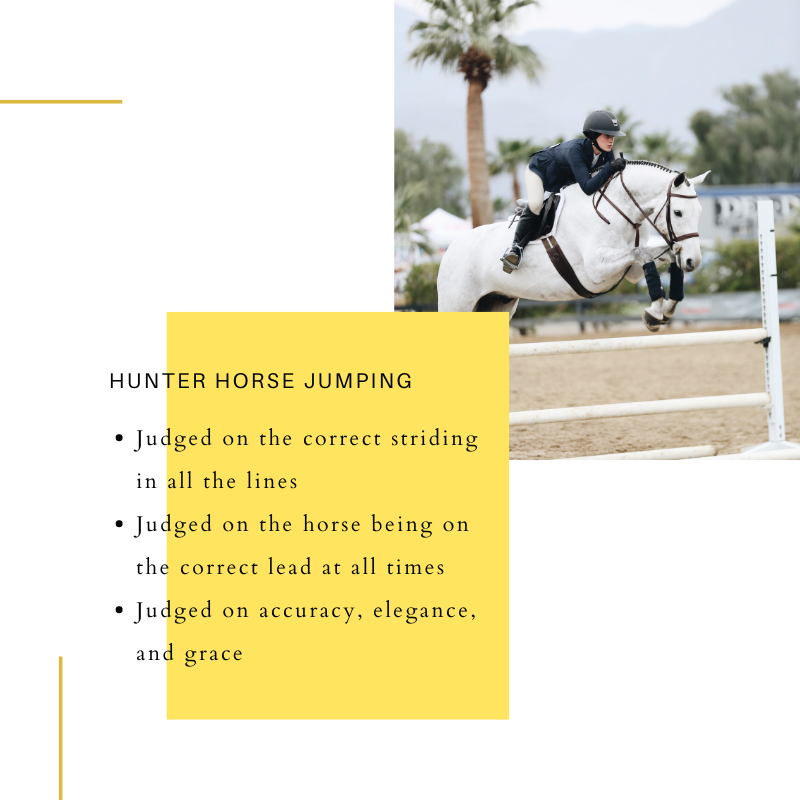 The main difference between jumpers and hunters is that hunters are primarily judged on the horse and how it looks and a little bit on equitation. Here are some things the judges judge on:
The correct striding in all the lines
The horse being on the correct lead at all times
Judged on accuracy, elegance, and grace
A few other differences between jumpers and hunters are that hunters courses are generally pretty easy and straightforward whereas the jumper courses are more difficult with harder turns and trickier combinations. With jumpers you are judged on speed, time, and faults, but the hunter shows are more about the horses relaxation and movement. You frequently will see a braided mane with hunters as well.
Do you have any questions about the different classes of jumping? Let us know on our Instagram or Facebook and we will do our best to answer!