Ever wonder how to feed your eye spliced loop lead into a horse rope halter? Or how to get hardware on your Looped Lead rope? Read this blog and watch this video for demonstrations!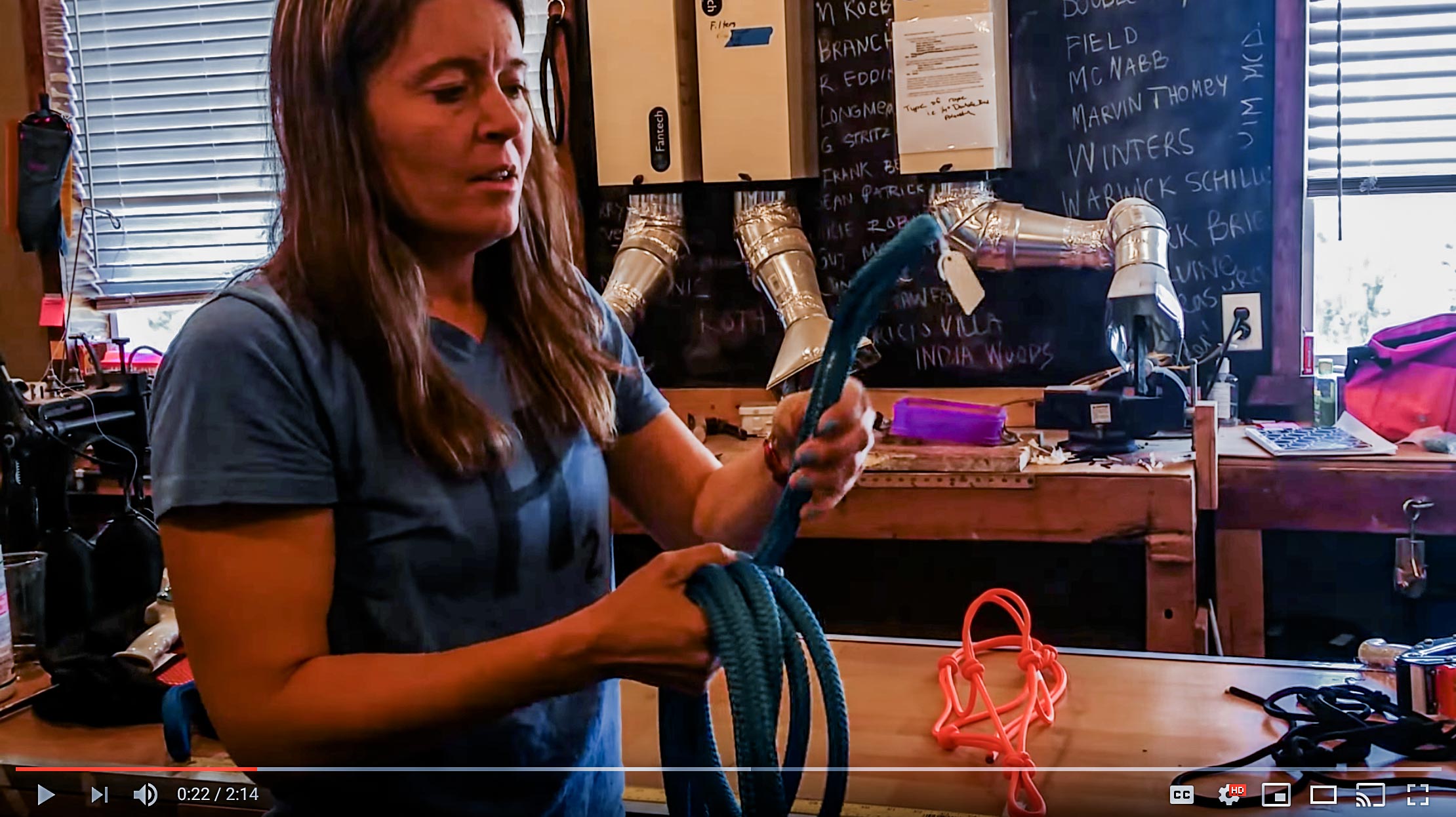 This is a quarter-inch double braid horse rope halter. Rope halters generally have a fiador knot here and a loop right here, so this is how it would be on your horse.
This loop right here is where you put the lead rope. Oftentimes people use a lead rope that just has a loop right here. In order to get this on your halter you're going to stick the loop over the fiador knot and then you're going to feed the popper end through the halter loop so it fits down on the halter like this. This is really good because there's no hard work to break or to rust.
What you can do with the loop lead ropes is you can take a snap you can feed the loop through the bottom of the snap, hook it over, and then hitch it in like this. This snap will then just hook directly and to the bottom of the halter. A lot of people like their hardware hitched in so if it does break or if it does rust it's easy to replace!
If you want are more of a visual learner, check out the video below!